ARROW ELITE YOYO ULTIMATE ACCESSORY KIT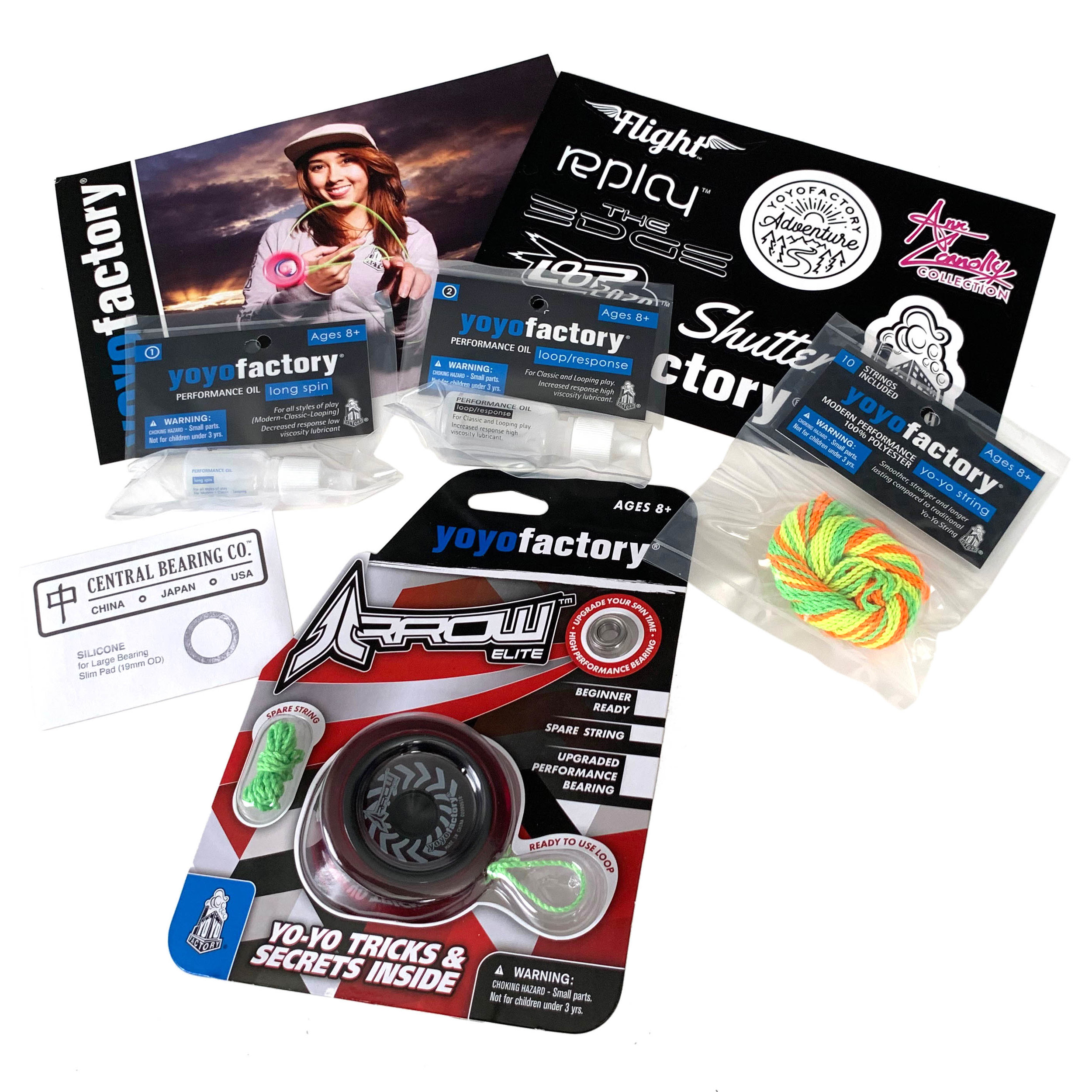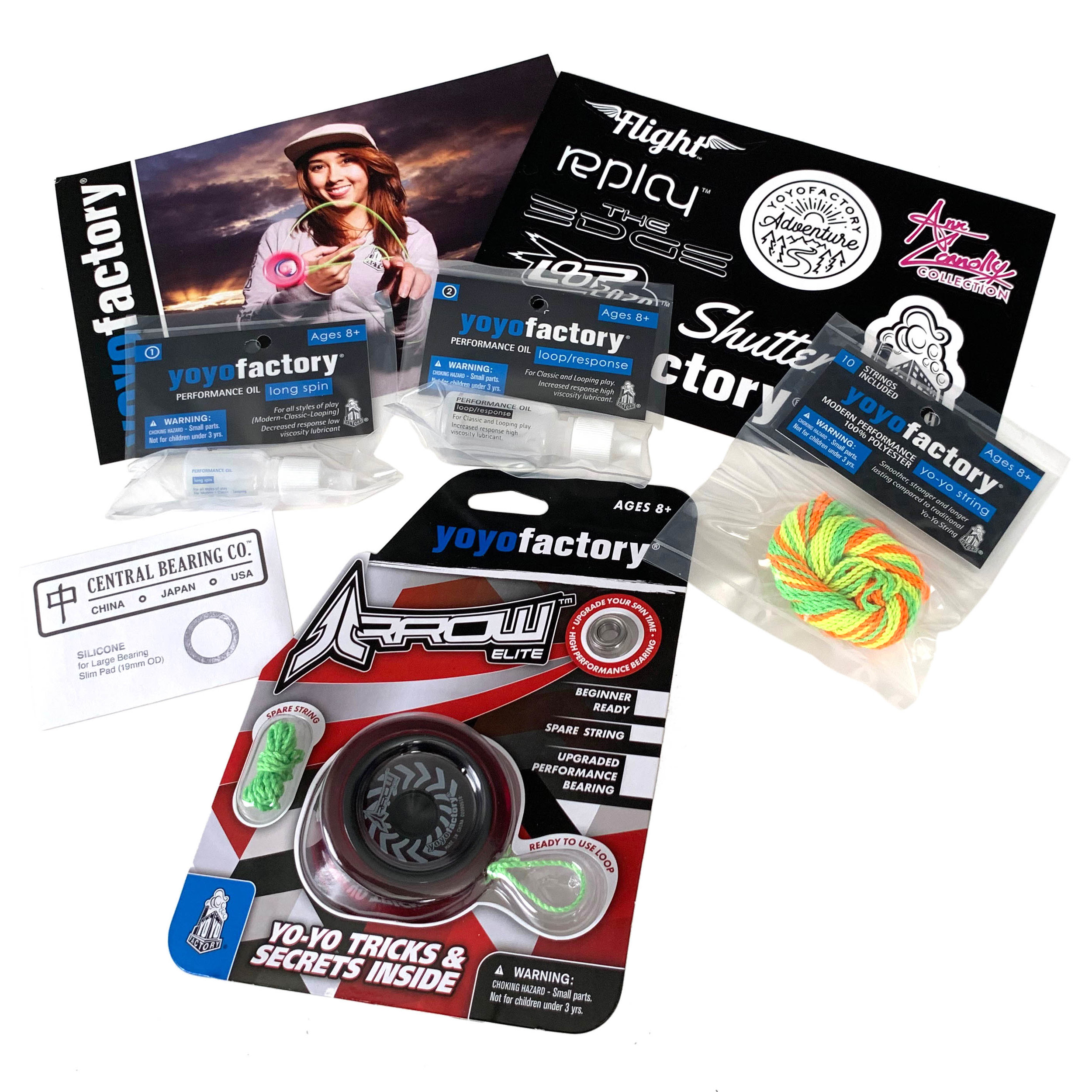 ARROW ELITE YOYO ULTIMATE ACCESSORY KIT
Everything you need in one great package.
The ARROW ELITE is built for beginners with a pre-shortened and pre-tied loop.
Next it has a long spinning slim STAINLESS STEEL ball bearing for classic responsive play.
When you have mastered the basics tune up your ARROW ELITE with the included YoYoFactory HIGH PERFORMANCE Flat Spec bearing for bind return style play.
Long Spin Oil (add to maintain your bearing)

Thick response Oil (add to increase response)

Replacement Response Pads

11 official YoYoFactory Replacement Strings

Tricks and Secrets Guide